Post by on Jul 9, 2008 18:29:21 GMT -5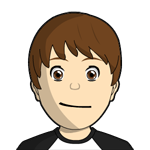 Seeing himself as a Croat first and Bosnian second is fine. Black Americans are Black first, Italian Americans are Italian first etc. Or at least they equaly hold each.
Race or ethnicity and culture is more personal then a nationality/citizenship but both are important.
Who in their right mind would force someone today to ditch their religion or race or ethnic group or culture so they can be a "real" ________ (insert whatever country).
Loyalty to your home land and country is all anyone should give really.
When the next war breaks out I wonder if you will have the same belief about someone holding their ethnicity over their nationality as you do now.
I don't think you understood me. If there's another war he can either support Bosnia as a whole as a Bosnian like some Serbs and Croats who fought in the Bosnian Army, or he can support Croats and their specific agenda. I wouldn't hold either against him really, that's how it works.
I would suport Bosnia as a country and anyone else who does so, but obviosly I care about Bosniaks more then Serbs in my personal feelings.
Black Americans could rebel tomorow it doesn't make them less American in my mind, they're just looking out for themselves first within their country.
You gotta have unity and stability within your own before you can have it with others.
But in end I think most people just follow whatever side or path supports their politcal goals, regardless of ethnicity. Same reason Croats and Bosniaks fought together so often.