Post by Balkaneros on May 13, 2014 8:52:59 GMT -5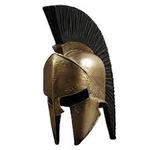 I am afraid that what has been happening there has been agreed between Bush and Putin back at the meeting in 2003. NATO needs a clear cut enemy to warrant its own existence, Russia needs NATO to cut its own sphere of influence and they need each other to perhaps price of oil goes higher. Not to mention that war is good business, to say the least, for the banking elite in US (Federal reserve will borrow more money to the US government for war effort) which also explains why US elite has been practically openly calling for war in Ukraine and making steps that will ensure that it does occur.
I am guessing that the eastern regions will have referendum one by one, then declare independence from Kiev (Peoples Republic of Donetsk will just expand into New Russia). Russia will support them. Kiev will be armed in the meanwhile to some extent by the west although there is not enough time to do any major armament and will proceed to a full scale attack with many casualties in bigger cities as well as more massacres of civilians by the Fascists from Pravi Sektor. This will result in Russia having a valid reason to come and protect the people of New Russia.
Any predictions of other forum-ites?
Not bad. People need to stop looking at Putin as if he's some god.