Post by Sh1 Shonić on Sept 11, 2011 18:21:07 GMT -5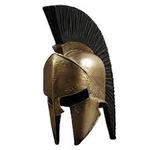 Now even if you are a Serb that disagrees with him according to him is not a Serb anymore while he now 'become' a Serb but these are his issues and I am not a forum therapist (and to think that Serbs are naive enough to trust someone who openly dislikes majority of his own people).
There are impressionable youngsters viewing these threads and once this person learns to express themselves in a more civilized manner and with less open hate and hostility towards 90% of people his is interacting with here and then he might have a case. Until then questioning my decision is humorous at best.
Sa vecinom stvari se slazem al da ovom Derk-u dajes slobodu da provocira Srbe i spamuje svaku temu na ovom podforumu to ne razumem.
Molim te ucini nesto povodom Derka ili cu ja biti primoran da delujem sa ne tako popularnim metodama tj. brisanjem.
Hvala unapred na razumevanju.