Post by bob1389 on Dec 29, 2008 18:20:23 GMT -5
A few questions for my Serbian brothers and sisters in the diaspora, wether they be registered members or not
ARE YOU PROUD TO BE SERBIAN?
Do you get goosebumps when somebody mentions the battle of Kosovo?
Do you remember with great fondness attending Sunday school every Sunday and learning Serbian Cirilica and the history of the Serbian people? All whilst learning about Srpstvo with friends that you have to this day.
Do you absolutely love Serbian kolo? Do you get up at any given opportunity to dance Cacak etc and get goosebumps when you hear a kolo tune?
Did you cry tears of joy when you finally realised the Serbian national football team would have its OWN jersey that was not the colours of the old communist led jugoslavija, but the trobojke you grew up loving!?
Did you know Boze Pravde from birth? Do you get goosebumps when you hear it? When you sing it? When you know the words and know what it means to the Serbian people?
au.youtube.com/watch?v=l_tVZv_3ZYM
Would you take Serbian food over any other food in the world? Sarma, cevapi, pljeskavice, Karadjordjeve etc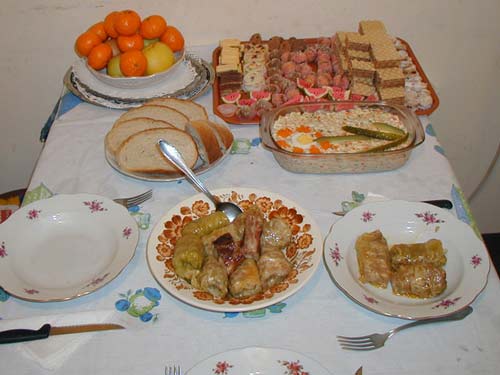 Do you thank God for people like Radovan Karadzic and Ratko Mladic for all they did for the Serbian people of Bosna. Do you get mad when you hear them being called war criminals?
Do you find our women/men the most beautiful people in the world? No supermodel or calven klein model in the world would ever compare to your fellow Serb?
Do you tell all the people you know that are not Serbian how fantastic Serbian weddings are? The veselje, the singing, the obicaji?
Do you get goosebumps when that trumpet starts up? When that fantastic trubaci band starts going crazy!
Are you proud of Serbian singing products, and will only listen to them because they are your people? Where you proud with Zeljko Joksimovic's lane moje performance? Did you get shivers when watching Ceca sing to her fallen soldier?
Do you respect and give thanks every day for what General Draza Mihajlovic did for the Serbian people? Do you give thanks for his endless plight to ensure freedom for his Serbian people. To ensure that those who had faith in God were allowed to go to church, allowed to slavi slavu.
Do you understand and appreciate when you see 'S Verom U Boga, Sloboda ili smrt. Za Krst Casni, I Slobodu Zlatnu'?
Do you count down the days to your slava? Do you understand the importance of the slava to the Serbian people? Do you feel so proud when your family lights the candle on that special day?
When the whole world is against us. When you read the paper and see what the propagandists write about the Serbs, does it make you even PROUDER to be who you are? Or are you ashamed to be Serbian?
If somebody asks you, "What nationality are you"? Do you say you are SERBIAN or do you say "I am Yugoslav" to "avoid confusion"?
Ask yourself...
ARE YOU 100% PROUD TO BE SERBIAN?