Post by bosna505 on Apr 24, 2010 9:52:28 GMT -5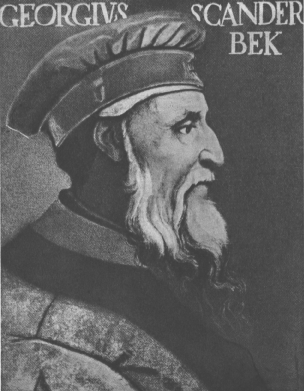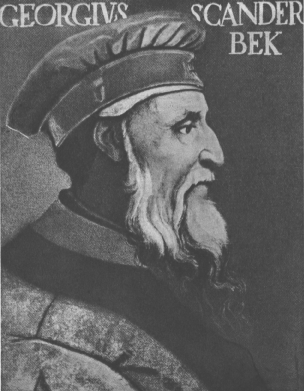 But is very funny the serbs in Bosnia have more Illyrian Blood
than Albanians HAHAHAHAHAAHHAHAHAHAHAAHAHAHHAAH
Bosnia 50% of I2a2
Albania17% of I2a2
www.eupedia.com/europe/european_y-dna_haplogroups.shtml
Albanians its Hard we understand you but its Time to accept and stop lie yourself.
But Illyrian91 you are a undercover Illyrian
;D You are so funny...l2a2 illyrian???
I2a2 (formerly I1b) is typical of the Dinaric Slavs (Croats, Serbs and Bosniaks). Its highest density is observed around ex-Yugoslavia and Moldova, but it is also common to a lower extent in Albania, Northern Greece, Bulgaria, Romania, Ukraine, Belarus, and southwestern Russia. The high concentratio of I2a2 in north-east Romania, Moldova and central Ukraine reminds of the maximum spread of the Cucuteni-Tripolye culture before it was swallowed by the Indo-European Corded Ware culture. This could mean that the Cucuteni-Tripolye culture was a native European group of hunter-gatherers who adopted farming after coming in contact (with perhaps some intermarriages) with the Levantine farmers who settled in the Balkans (haplogroups E-V13, J2b and T).
Etymology:
The term Neo-Danubian is derived from Danubian ("of the River Danube"), a cultural designation associated with the proto-Nordics of the Neolithic, who brought Indo-European language (Slavic and Baltic) to the eastern steppes.
Other names:
- Oriental (Deniker)
- Osteuropid (von Eickstedt; includes the East Baltic type)
- Pre-Slavic (Czekanowski)
- Slavic (popular anthropology)
- Subnordic (Deniker; includes the East Baltic type)
Origin:
Danubian proto-Nordic altered by the semi-mongolid Ladogan racial type of the northeastern forests. This type was brought westward from the Volga country with the migrations of the Baltic Finns during the centuries immediately preceding and after the time of Christ. Today it presents a variable but easily recognizable phenotype of eastern Europe.

www.ncbi.nlm.nih.gov/pubmed/18664146
your propaganda makes me laugh so ;D
Ah Ah Ah oh man so funny this albanians
this is not normaly albanians know very good
they are the greatest Propagandists and Liars
same s**t with Serbs the only Problem is that
Nobody in the World believe in your Fantasys.
What is with albanians say us what are albanians
wht they have produced in History or Today
please your People is the Joke from the most poor
Nation in Europe but your History is the greatest??? ;D
I2a2 (M423) is typical of populations of south-eastern Europe, being highest in Dalmatia (Croatia) and Bosnia-Herzegovina(>50%).[9] Haplogroup I2a2 is also commonly found in other Slavic peoples, Romanians, Moldovans, Hungarians, Albanians, Greeks, and northeastern Italians.
I2a2 is typical Illyro-Dinaric and its stupid to discuss about this.
For Slavs is Typical R1a Haplogroup here look here
www.eupedia.com/europe/european_y-dna_haplogroups.shtml
Albanians are not a pure People how albanians like to dream
the albanians have not a real pure dominated Haplogroup
like Bosnians with 50%
albanians are a big Mix and not pure Illyrians
I2a2 (Illyro-Dinaric)
Bosnia 50%
Croatia 42%
Albania 17%
Ukraine 12%
Russia 10.5%
Poland 9%R1a (Balto-Slavic)
Bosnia 13,5%
Croatia 29%
Albania 9%
Ukraine 50%
Russia 46%
Poland 56,5%
Oh Albanians Albanians