Post by Emperor AAdmin on Dec 26, 2021 0:45:57 GMT -5
Facts About Historical Royals That Sound Made Up But Aren't

Setareh Janda
Updated October 21, 2020
14.6k votes
3k voters
456.1k views
List Rules
Vote up the historical facts that you really can't believe are true.
As one of the world's oldest government systems, monarchies have existed in
some form for millennia. In all that time, historical royals have done some
pretty unbelievable things. From a prince finding a creative way to get out
of prison, to a queen who escaped the confines of court by living out her own
fantasies, some facts about royals in history are hard to believe. Yet, while
they all sound made up, they are absolutely true.
Interesting royal history and facts highlight the power and precarious privilege
of kings, queens, princes, and princesses through the ages. After all,
successions could be tricky, and royals didn't always represent the culture of
their subjects. These wild facts reveal the disconnect between how people believe
royals lived and acted, and how many of them actually lived, acted, and even spoke.
1
2310 VOTES
Cleopatra Of Egypt Was The Only Member Of Her Centuries-Old Dynasty Who
Bothered To Learn Egyptian
Though best known for her partnerships with Julius Caesar and Mark Antony,
Queen Cleopatra VII of Egypt was a sharp leader in her own right.
By all ancient accounts, Cleopatra was a bright, enthusiastic learner. She was
particularly adept at languages. According to Plutarch, Cleopatra's voice was
"a musical instrument of many strings, [and] she could pass from one language to
another." Among the seven languages - at least - that she could speak was Egyptian.
Since she was queen of Egypt, it may seem obvious that Cleopatra would speak Egyptian.
But her dynastic family - the Ptolemies, who had ruled over Egypt since 305 BC - was
ethnically Macedonian and culturally Greek, and Egyptian wasn't the language of court.
In fact, Cleopatra was the first and only Ptolemaic monarch to speak Egyptian.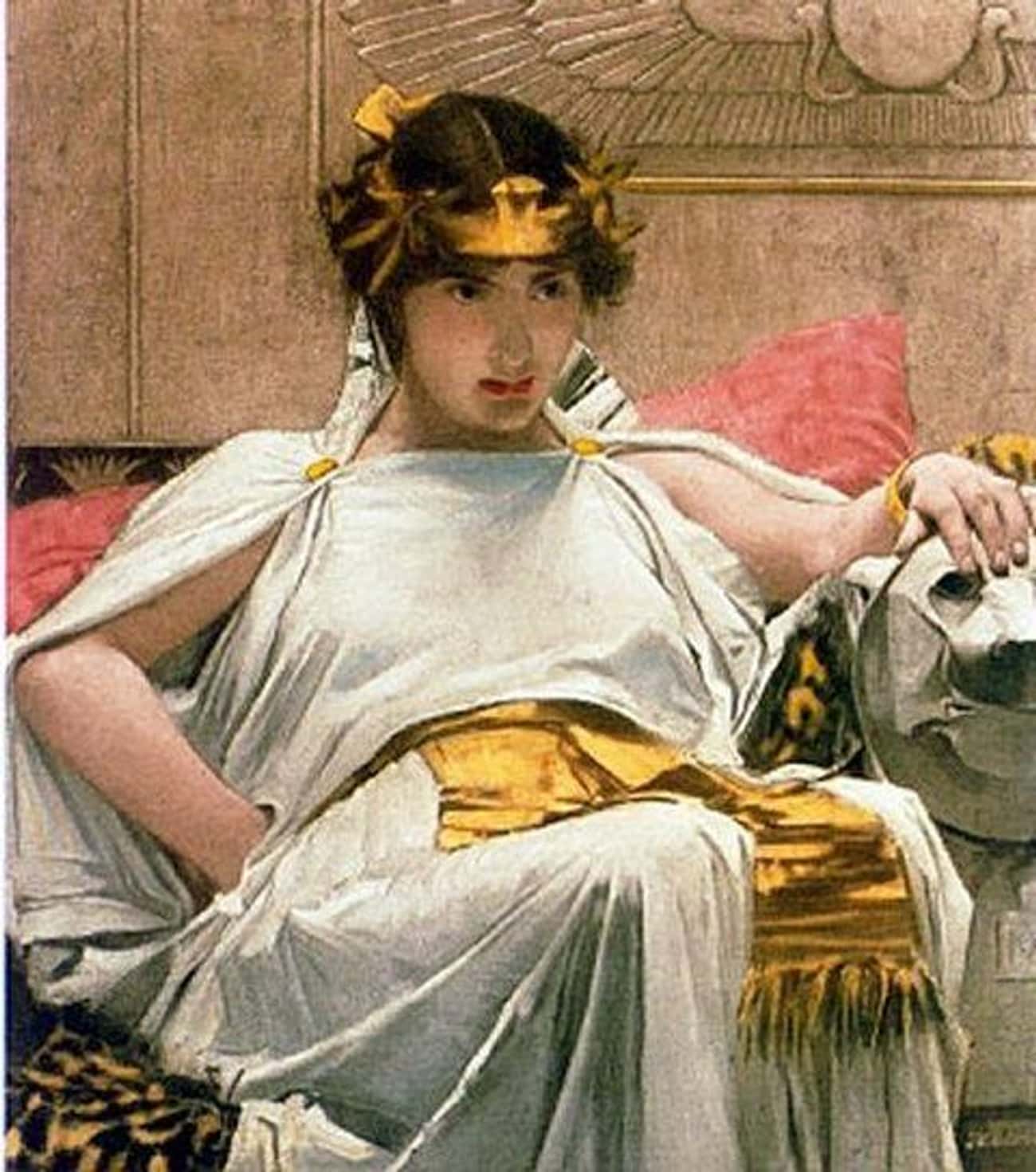 Photo: John William Waterhouse / Wikimedia Commons / Public Domain
2
1353 VOTES
When He Was A Prince, King Edward I Escaped Prison By Racing His Guards

In the medieval world, it was common practice for knights and nobles to ransom
high-born hostages in times of conflict. Even royalty could be ransomed - and
they, understandably, yielded much higher profits.
The future King Edward I was taken hostage when he was still a prince during the
Second Barons' War in the mid-13th century. Edward proved to be an escape artist
when he found a clever way out of captivity: He challenged his captors to a series
of races, using a fresh set of horses every time. By the time he got to the final
pair of horses, Edward saw his chance: He escaped confinement by outriding his
captors, since their horses were exhausted and couldn't keep up.
Edward then rode on to freedom.
1,135
218
Unbelievable?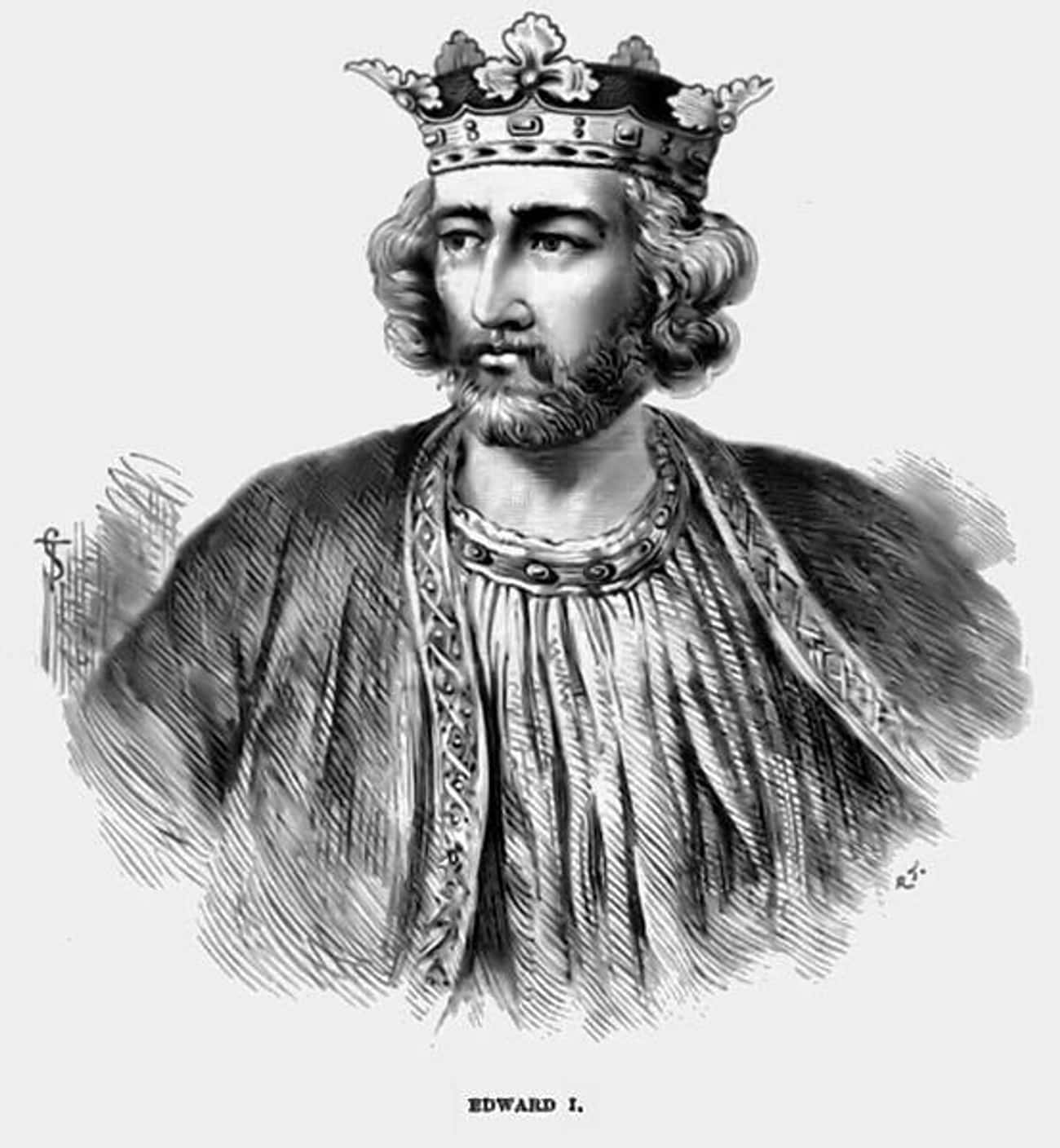 Photo: Merry-Joseph Blondel / Wikimedia Commons / Public Domain
3
1499 VOTES
Richard The Lionheart Only Spent Six Months Of His 10-Year Reign In England

Thanks in part to the Robin Hood stories, Richard I - known popularly as
"the Lionheart" - remains one of the most legendary kings of England. However,
in contrast to his reputation as the quintessential English king, Richard was
in England for only six months out of his 10-year reign.
As a committed Crusader, Richard led troops on the Third Crusade in 1190, which
took him away from England. If he wasn't in the Middle East, Richard was in
France, laying siege to castles. That's exactly how he passed in 1199, after
an arrow struck him.
Richard I likely didn't speak much English, either; French was his main language.
1,251
248
Unbelievable?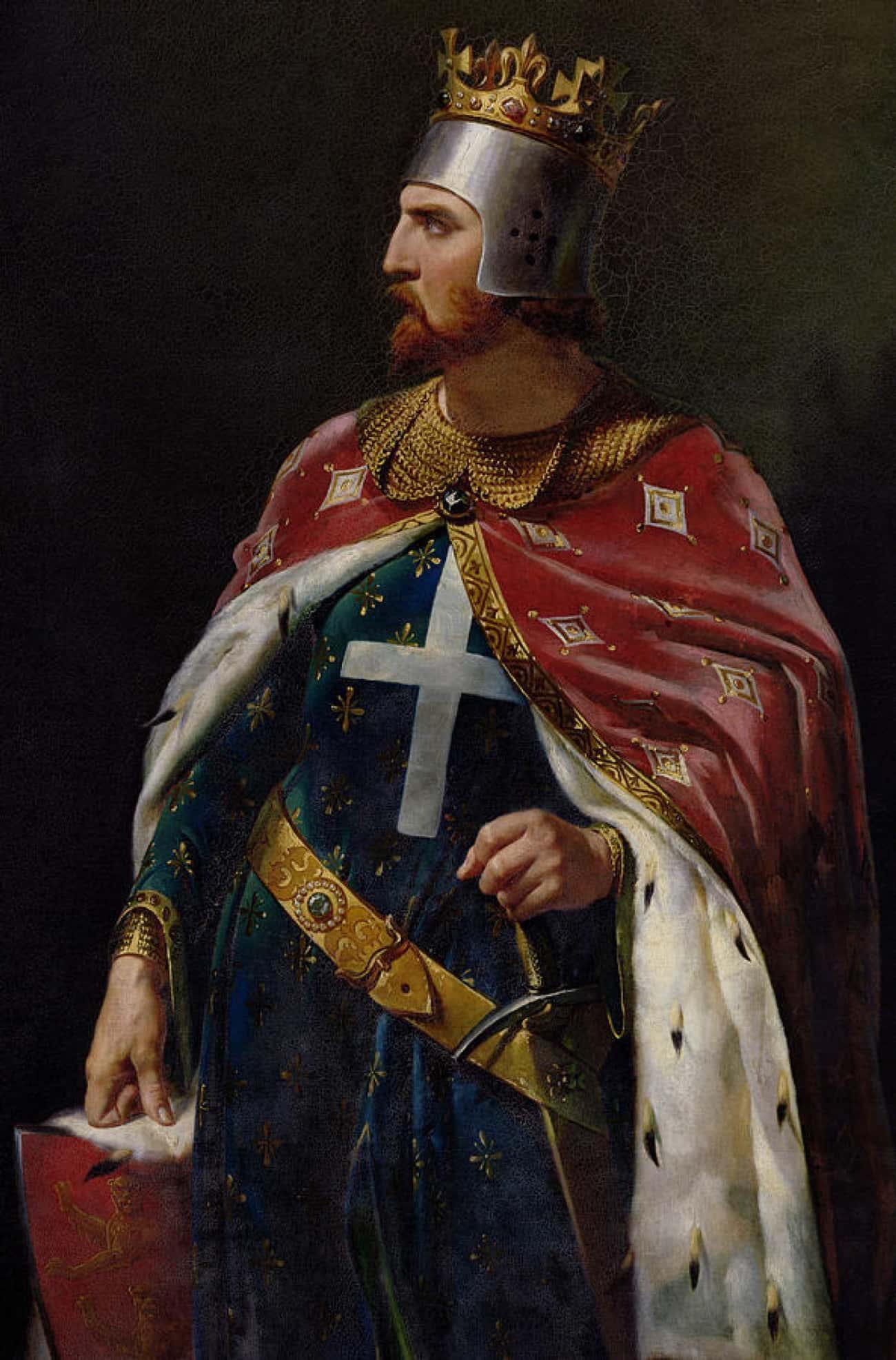 Photo: Bain News Service / Wikimedia Commons / Public Domain
4
2100 VOTES
King George V Was Euthanized

A lifelong smoker, King George V - who had been ruling the United Kingdom since 1910
- developed lung disease. It got so bad that the king needed doses of oxygen to catch
his breath.
His condition worsened in January 1936 to the point where it was clear he would not
survive. George's wife urged the king's physician to end her husband's suffering.
According to the makers of a recent documentary, he administered a high-dose thingytail
of morphine and cocaine. It ended George's life.
1,693
407
Unbelievable?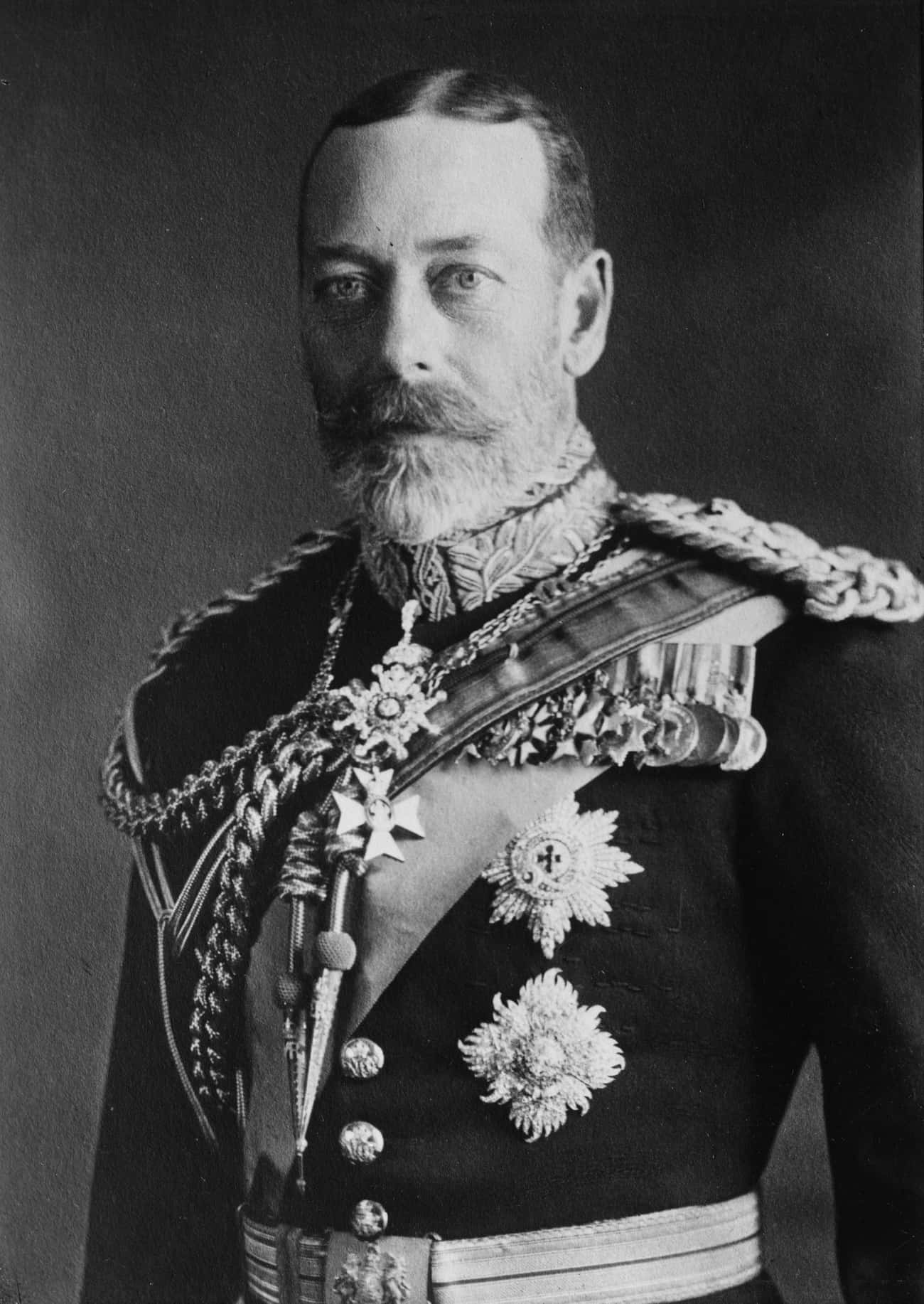 Photo: Bain News Service / Wikimedia Commons / Public Domain
5
1139 VOTES
George I Became King Of Great Britain Only After Parliament Skipped
More Than 50 Claimants To The Throne
Queen Anne of Great Britain lost every child she birthed. This heartbreaking twist
of fate introduced a succession crisis to Great Britain, especially since fiercely
Protestant Englishmen feared that a Catholic might inherit the throne.
The anti-Catholic Parliament resolved to not let this happen. They settled on the
question of succession with the Act of Settlement in 1701, which declared that a
Catholic could not inherit the throne. Consequently, the line of succession skipped
over no less than 50 Catholics, making them ineligible for the throne.
In 1714, the Protestant George, Elector of Hanover, became the unlikely king of Great Britain.
942
197
Unbelievable?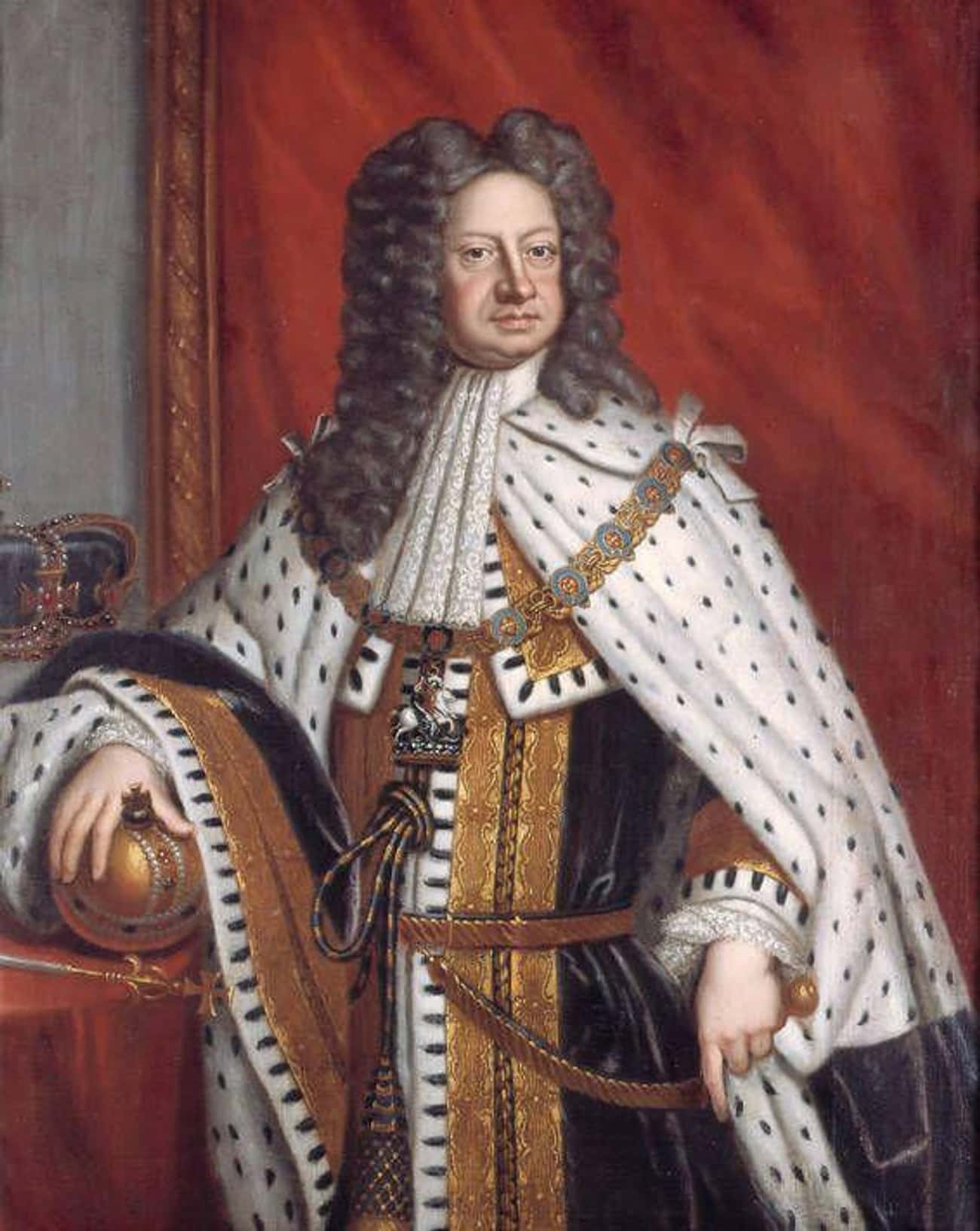 Photo: Frances Benjamin Johnston / Wikimedia Commons / Public Domain
6
1102 VOTES
Queen Victoria Gave Rutherford B. Hayes The Oval Office Desk That's Still In Use Today

The so-called Resolute Desk sits in the Oval Office and has borne witness to some of
the most significant events in American history. And, like millions of Americans, the
Resolute Desk is an immigrant, too.
The pre-history of the desk can be traced back to 1845 and the Franklin Expedition, a
British exploratory voyage to chart the Northwest Passage. The expedition ended in
disaster, and everyone involved in it disappeared in the Arctic.
The HMS Resolute was one of the British ships launched to determine what happened
to the ill-fated Franklin crew. But the Resolute ran into its own difficulties; it became
bogged down in ice before an American whaling ship rescued it.
Wood from the Resolute was used to create the Resolute Desk, which Queen Victoria
sent to President Rutherford B. Hayes in 1880 "as a token of goodwill & friendship."
910
192
Unbelievable?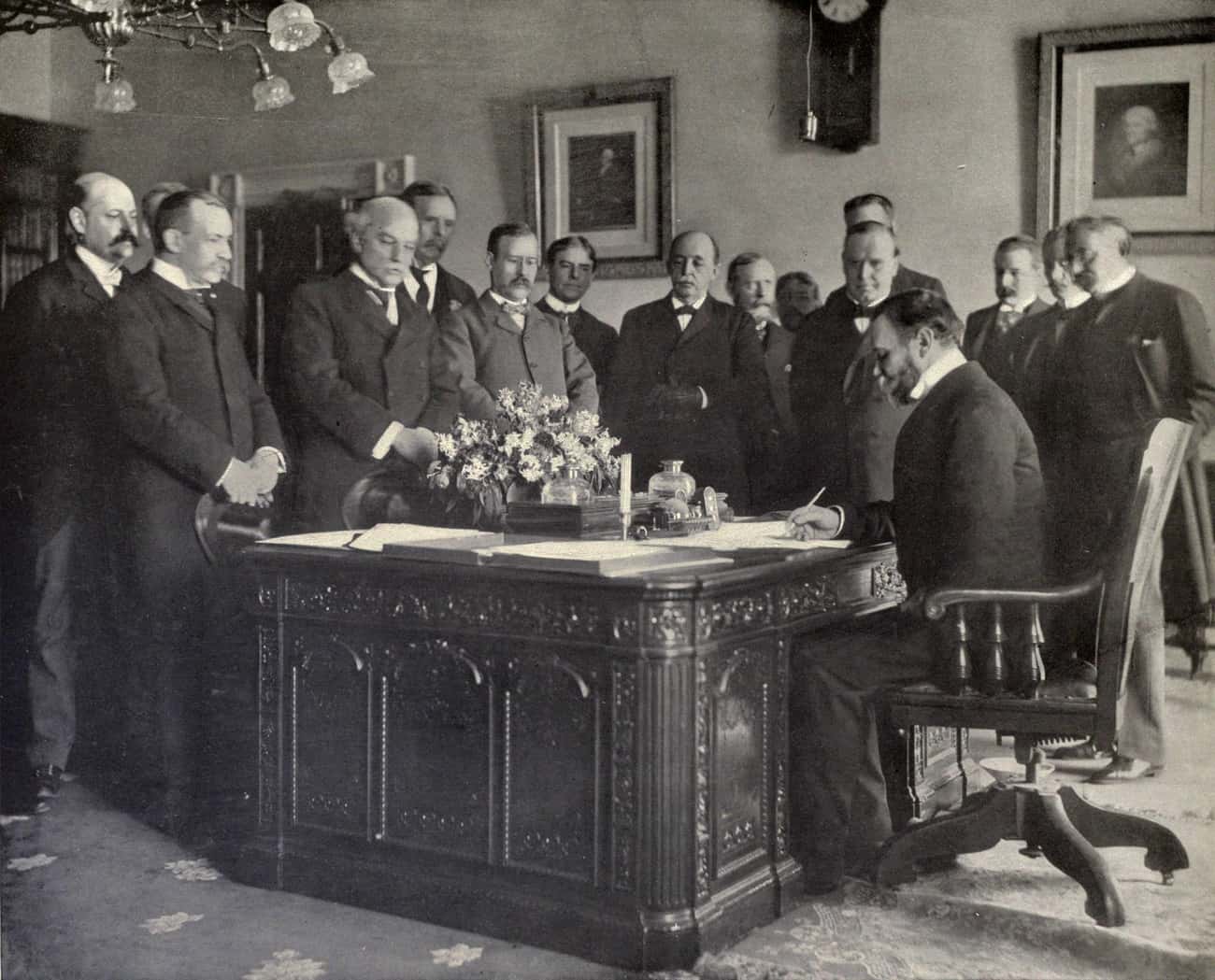 Photo: Louis-Félix Amiel / Wikimedia Commons / Public Domain
7
946 VOTES
Charlemagne Didn't Let His Daughters Marry - So They Pursued Extramarital Romances

Charlemagne - who fathered upwards of 18 children - did not want his daughters
to marry, likely for political reasons. When one potential suitor from Mercia
was presented to his daughter, Charlemagne got so enraged that he banned all
Mercian merchants.
But not being able to officially marry did not stop Charlemagne's daughters
from having romantic relationships. Princess Bertha, for example, had two
children with the poet Angilbert.
781
165
Unbelievable?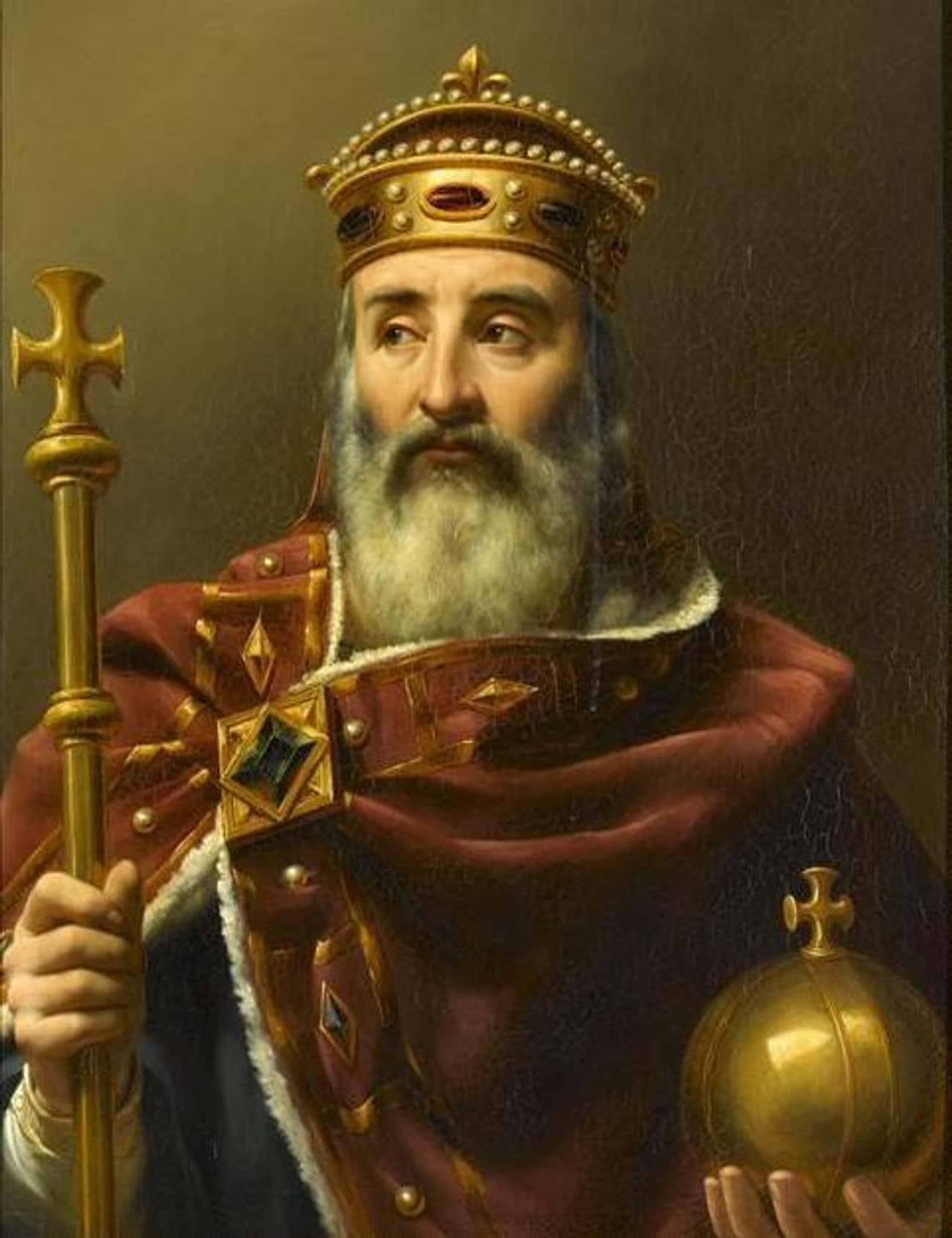 Photo: Internet Archive Book Images / Wikimedia Commons / No known copyright restrictions
8
964 VOTES
Alfonso XIII Of Spain Became King At The Moment Of His Birth

Alfonso XIII became king of Spain at the moment of his birth in May 1886. His father -
Alfonso XII - had passed in November 1885, when his wife Maria Christina of Austria was
only a few months pregnant with their son and heir. So when the infant came into the
world, he entered it as a Spanish king.
Though born a king, Alfonso wouldn't rule as an independent monarch for several years.
When he turned 16 in 1902, his regency ended and Alfonso became king in his own right.
787
177
Unbelievable?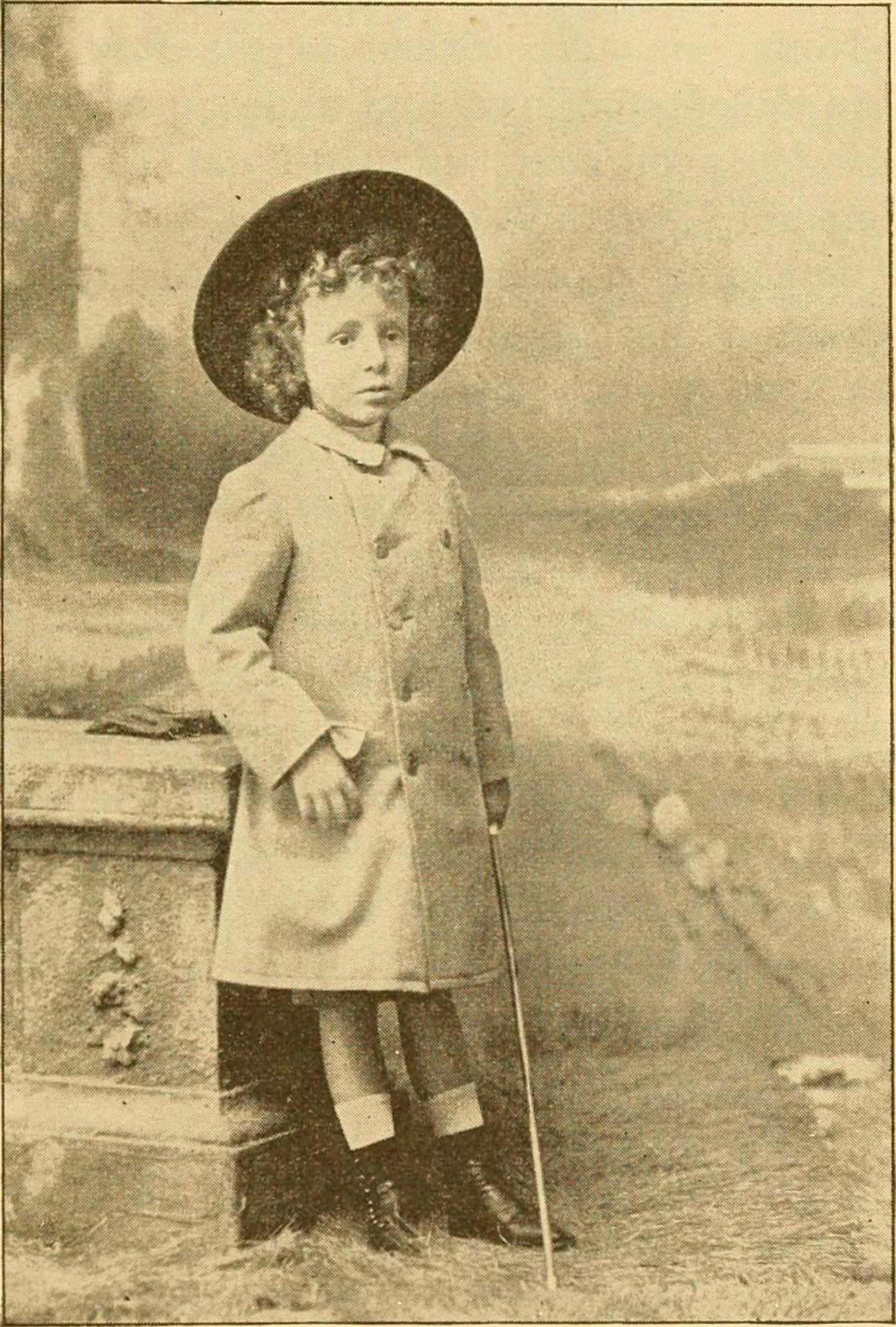 Photo: Joseph Martin Kronheim / Wikimedia Commons / Public Domain
9
856 VOTES
The Heir To The English Throne Drowned In A Drunken Sailing Accident

In 1120, King Henry I's son and heir, Prince William Adelin, was preparing
to cross the English Channel in a ship with friends and servants. But
trouble brewed when everyone on the ship - including the crew - began to
drink. The ship sailed right into rocks and was lost to the sea. Prince William drowned.
Worse, Prince William was King Henry's only legitimate son. Without a male
heir, Henry didn't have a clear successor. Though the crown could have passed
to his legitimate daughter Matilda, England did not want a female ruler and many
instead sided with her cousin Stephen. The contested crown drove England into
a civil war.
Ultimately, Matilda's son would ascend the throne as King Henry II in 1154.
702
154
Unbelievable?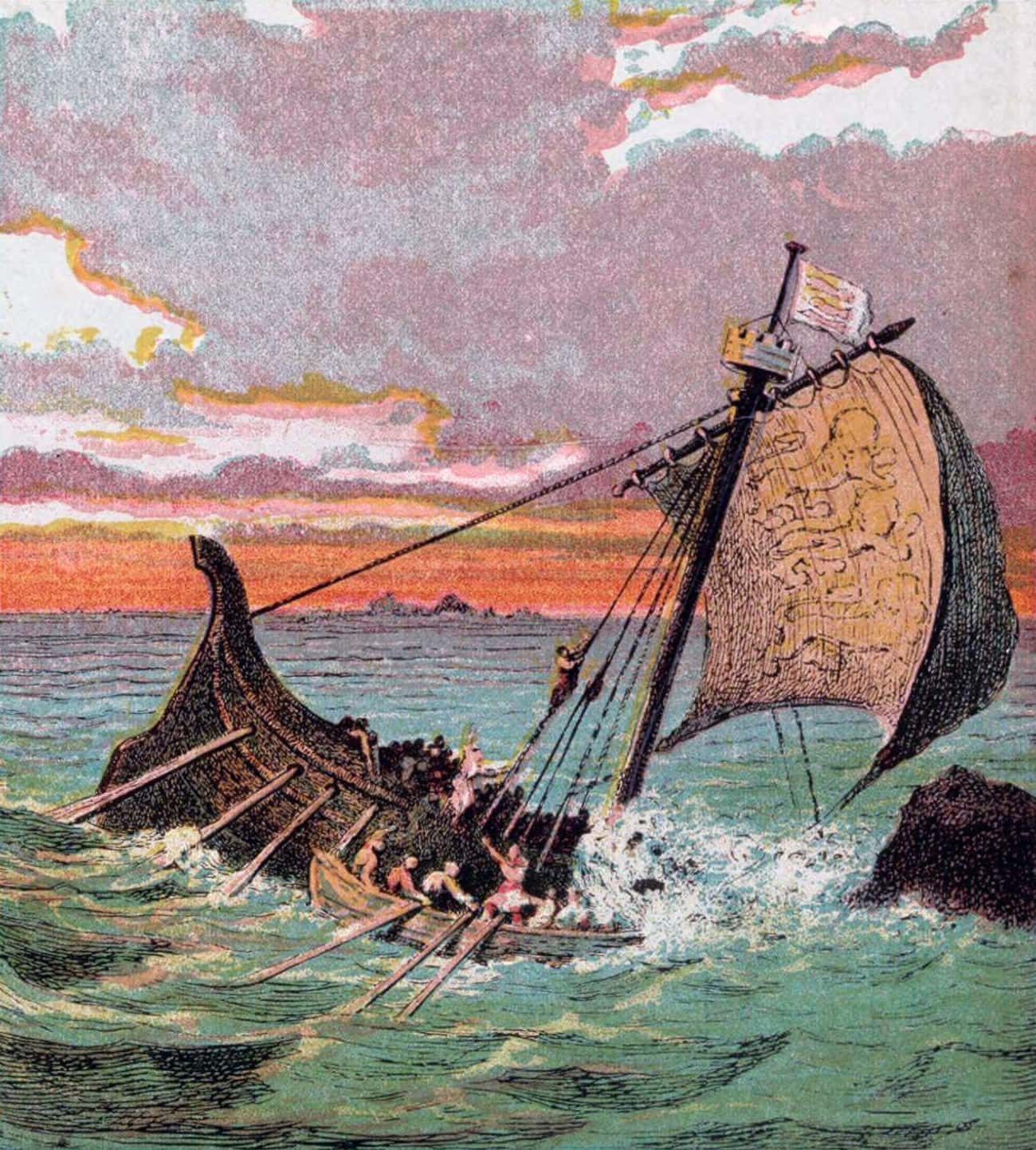 Photo: Élisabeth Louise Vigée Le Brun / Wikimedia Commons / Public Domain
10
1102 VOTES
Marie Antoinette Built An Entire Village At Versailles So She Could Pretend
To Be A Peasant
Born in Austria, Marie Antoinette arrived at Versailles in 1770 as the bride
to the future king of France. But Marie Antoinette never felt at ease at the
French court.
So the queen carved out her own space on the sprawling royal estate. She built
a series of buildings and called the area "the Hamlet," complete with a dairy
and farm. Marie Antoinette escaped the rigid confines of court life by staying
at the Hamlet, pretending to be a peasant, and embracing an idealized version
of a simpler lifestyle.
871
231
Unbelievable?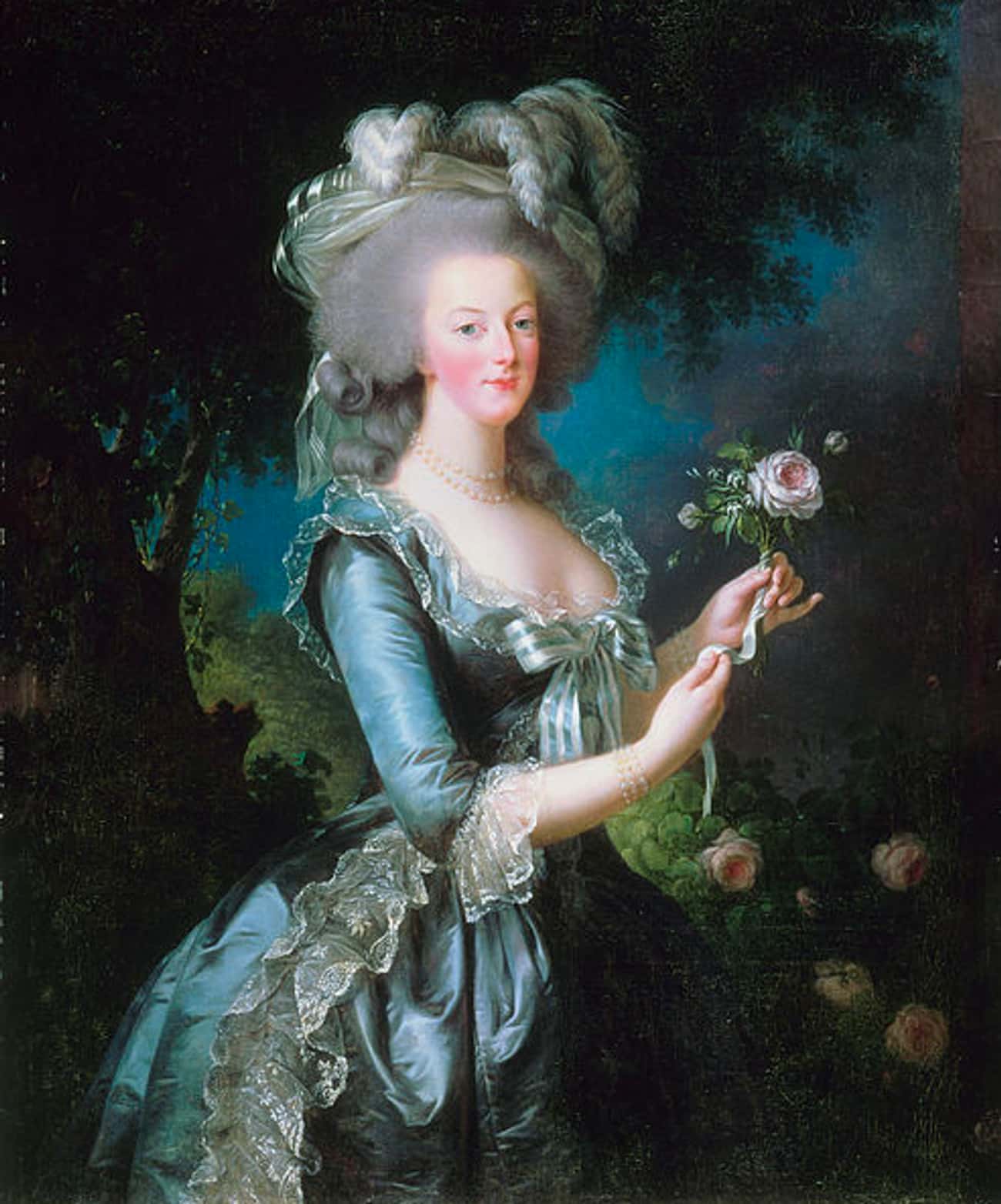 Photo: Comte Vivien / Wikimedia Commons / Public Domain
11
615 VOTES
Charles The Bald Was Probably Not, In Fact, Bald

The ninth-century Frankish king and emperor Charles II was better known
by a decidedly less regal nickname: Charles the Bald. But Charles's
nickname likely did not refer to a lack of hair.
What did "the Bald" refer to? There are two theories. Some scholars suggest
that Charles had a lavish head of hair, so the nickname was used ironically.
Others point to the context and language of Charles's era, in which "bald"
meant humorous; his nickname may have identified Charles as a great teller
of jokes.
463
152
Unbelievable?
Photo: Raymond Crawfurd/Wellcome Images / Wikimedia Commons / CC-BY 4.0
12
637 VOTES
People Used To Believe A Monarch's Touch Could Cure Them Of Disease

Medieval and early modern monarchs weren't just leaders who managed the
kingdom and started wars - according to some people, they also had
semi-divine gifts.
One medieval and early modern disease that plagued Europeans was scrofula,
a lymphatic illness that was commonly referred to as "the King's Evil."
Some people believed that a king's touch could cure them of the disease.
Monarchs like Louis XIV of France and Charles II of England and Scotland
actually performed ritualistic ceremonies called "Touching for the King's
Evil," in which they touched scrofula sufferers.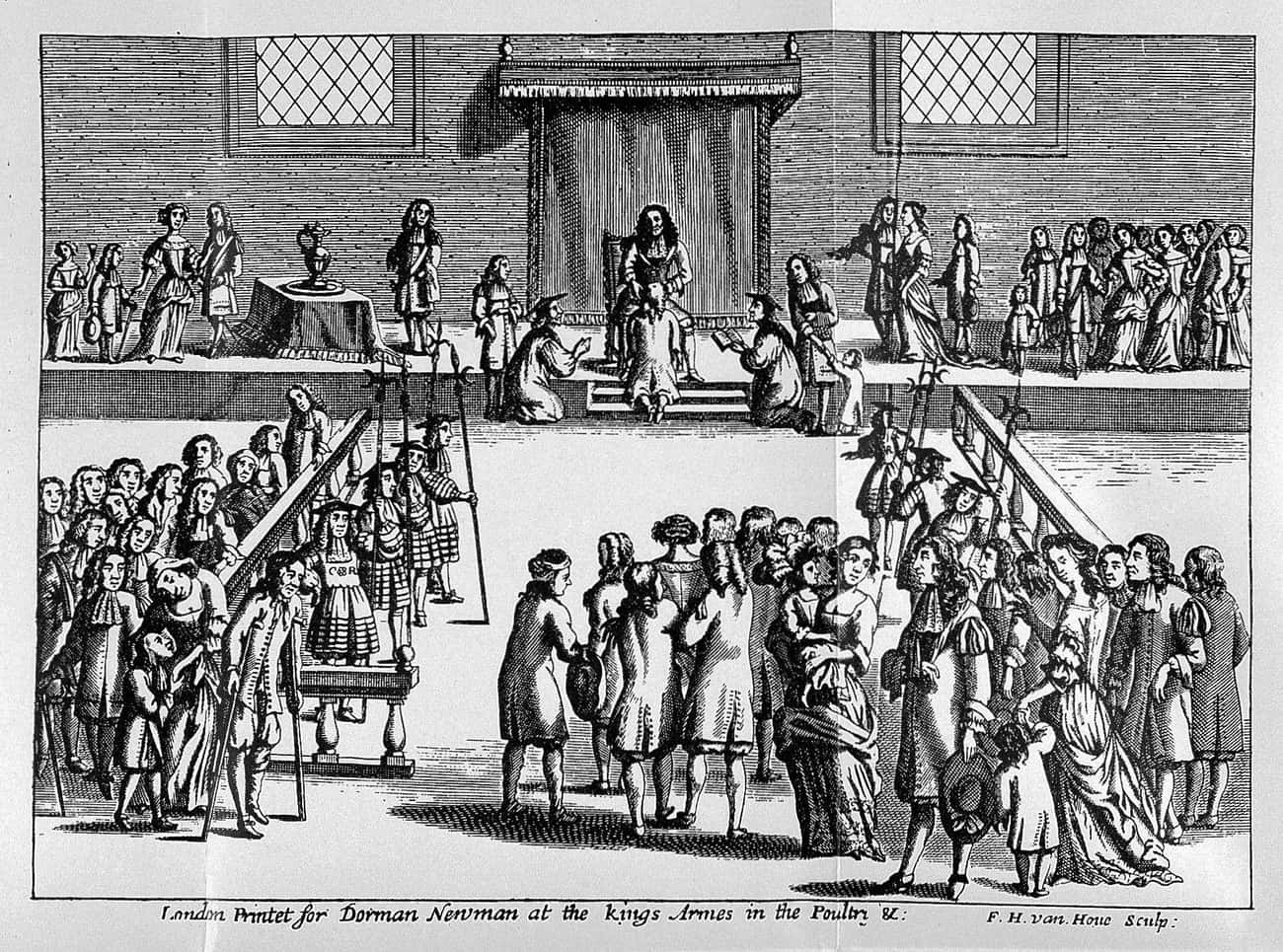 Photo: Raymond Crawfurd/Wellcome Images / Wikimedia Commons / CC-BY 4.0
www.ranker.com/list/weird-but-true-historical-royals-facts/