Post by atdhetar on Feb 22, 2012 16:56:09 GMT -5
this is a celebration of lunacy when kurvo goes full retard.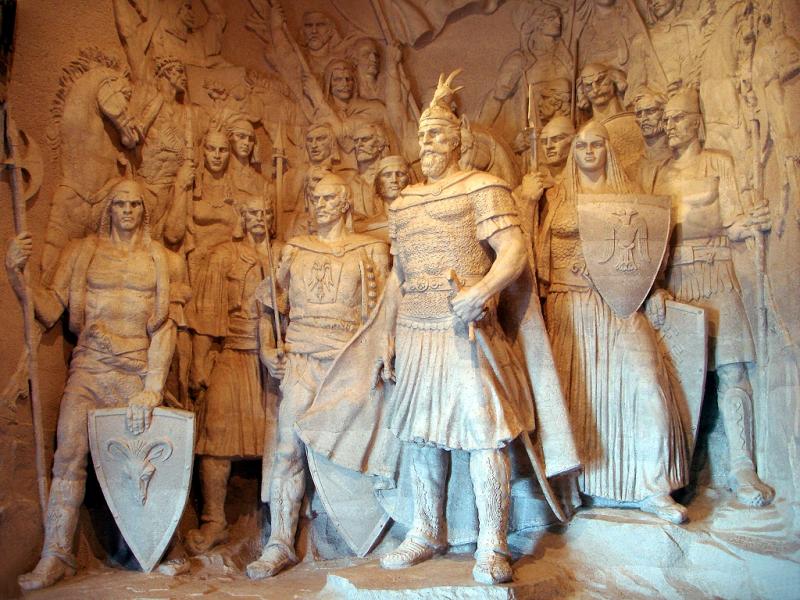 have you noticed how that artist rendition of millosh kopiliqi is a little auspiciously similar to froddo?
funny because J.R.R. Tolkien based much of Lord of the Rings on Serbian folk tales, and even spoke fluent Serbian. Not really. Tolkien tried to learn both Russian and Serbian but never actually learned either.
Tolkien: "Slavonic languages are for me almost in the same category [i.e., no aptitude]. I have had a go at many tongues in my time, but [...] the time I once spent on trying to learn Serbian and Russian have left me with no practical results, only a strong impression of the structure and word-aesthetic."
Tolkien's mythopeic work was mostly based on Germanic mythology and language with Celtic and Finnish mythology and language coming after that.
The only sound theories about anything Slavic derived in Tolkien's work is Radagast, which likely comes from some old-Slavic pagan god, and a few names; 'Boromir' and 'Faramir'. There's also the Variags; stemming from Varangians.