Post by branislavnusic on Sept 29, 2018 12:08:17 GMT -5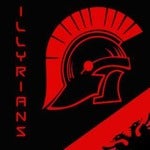 you had it off good bcs ottomans allowed you to settle Kosovo and Macedonia to kill of Serbs.
no ..was the opposite ....while the men were off in ottoman army or jails or hiding in mountains rebelling against the turks .....slavs took up the slack in towns and the fields as workers and thus eventually settling there

also remember albs whether Christian of Moslem were in constant rebellion against turks ..some wins but mostly losses

like whole villages wiped out and then replaced with slavs .....

1321-1331-Serbs 96,6%
1455-13 000 serb houses, 46 albanian houses
1520-1525-Serbs 94%
1591-Prizren-Serbian with small number of albanians, Gora-Serbian, Opolje-Albanian
17c- The war of 1683–1699 between the Ottomans and the Habsburgs led to the flight of a substantial part of Serbian population to Austrian held Vojvodina and the Military Frontier - about 37,000 families of Serb refugees were led by Patriarch Arsenije III Crnojević settled in the Habsburg Monarchy, mostly from today's Kosovo. And then again, from the period between 1717 and 1737, the Second Migration of Serbs.
19c-
19th century data about the population of Kosovo tend to be rather conflicting, giving sometimes numerical superiority to the Serbs and sometimes to the Albanians.
A study in 1838 by an Austrian physician, dr. Joseph Müller found Metohija to be mostly Slavic (Serbian) in character. Müller gives data for the three counties (Bezirke) of Prizren, Pec and Djakovica which roughly covered Dukagjini , the portion adjacent to Albania and most affected by Albanian settlers. Out of 195,000 inhabitants in Dukagjini, Müller found:
114,000 Muslims (58%):
c. 38,000 are Serbs(19%)
c. 86,000 are Albanians (39%)
Christians:
73,572 Eastern Orthodox Serb(38%)
5,120 Roman Catholic Albanians (3%)
2,308 other non-Muslims
Müller's observations on towns:
Peć: 11,050 Serbs, 500 Albanians
Prizren: 16,800 Serbs, 6159 Albanians
Đakovica: majority of Albanians, surrounding villages Serbian
A study done in 1871 by Austrian colonel Peter Kukulj for the internal use of the Austro-Hungarian army showed that the mutesarifluk of Prizren (corresponding largely to present-day Kosovo) had some 500,000 inhabitants, of which:
318,000 Serbs (64%),
161,000 Albanians (32%),
10,000 Roma
2,000 Turks
Modern Serbian sources estimated that around 400,000 Serbs were cleansed out of the Kosovo between 1876 and 1912, especially during the Greek-Ottoman wars in 1897.
1921- Albanian 65.8%, Serb 26%
1931- Muslims 378,981 muslims, 150,745 Serbs
WWII-During World War II , with the fall of Yugoslavia in 1941, Italians placed the land inhabited by ethnic Albanians under the jurisdiction of an Albanian quisling government. That included Kosovo .
Kosovo's inclusion into a geo-political Albanian entity was followed by extensive persecution of non-Albanians (mostly Serbs) by Albanian fascists. Most of the war crimes were perpetrated by the Skenderbeg SS Division and the Balli Kombetar . Some 10,000 to 30,000 Serbs were killed and another 100,000 driven out.
the then Prime Minister Mustafa Kruja of Albania , was in Kosovo in June 1942, and at a meeting with the Albanian leaders of Kosovo, he said: "We should endeavor to ensure that the Serb population of Kosovo be – the area be cleansed of them and all Serbs who had been living there for centuries should be termed colonialists and sent to concentration camps in Albania. The Serb settlers should be killed."
In April 1943, Heinrich Himmler created division manned by Albanian and Kosovar Albanian volunteers . From August 1944, the division participated in operations against Yugoslav Partisans and in massacring local Serbs population.
Albanians in Kosovo after World WarII:
1948-498,244 68.5%
1953-524,559 64.9%
1961-646,605 67.1%
1971-916,168 73.7%
1981-1,226,736 77.4%
1991-1,596,072 81.6%
as for "slavs liking turks"
Sultan Mehmed IV to the Zaporozhian Cossacks:

As the Sultan; son of Muhammad; brother of the sun and moon; grandson and viceroy of God; ruler of the kingdoms of Macedonia, Babylon, Jerusalem, Upper and Lower Egypt; emperor of emperors; sovereign of sovereigns; extraordinary knight, never defeated; steadfast guardian of the tomb of Jesus Christ; trustee chosen by God Himself; the hope and comfort of Muslims; confounder and great defender of Christians - I command you, the Zaporogian Cossacks, to submit to me voluntarily and without any resistance, and to desist from troubling me with your attacks.
--Turkish Sultan Mehmed IV
Zaporozhian Cossacks to the Turkish Sultan!

O sultan, Turkish devil and damned devil's kith and kin, secretary to Lucifer himself. What the devil kind of knight are thou, that canst not slay a hedgehog with your naked arse? The devil shits, and your army eats. Thou shalt not, thou son of a whore, make subjects of Christian sons; we have no fear of your army, by land and by sea we will battle with thee, fuck thy mother.
Thou Babylonian scullion, Macedonian wheelwright, brewer of Jerusalem, goat-fucker of Alexandria, swineherd of Greater and Lesser Egypt, pig of Armenia, Podolian thief, catamite of Tartary, hangman of Kamyanets, and fool of all the world and underworld, an idiot before God, grandson of the Serpent, and the crick in our dick. Pig's snout, mare's arse, slaughterhouse cur, unchristened brow, screw thine own mother!
So the Zaporozhians declare, you lowlife. You won't even be herding pigs for the Christians. Now we'll conclude, for we don't know the date and don't own a calendar; the moon's in the sky, the year with the Lord, the day's the same over here as it is over there; for this kiss our arse!
- Koshovyi otaman Ivan Sirko, with the whole Zaporozhian Host. Ya give it but hate to get it .